This is the second of a two part article on Author Laura J. Underwood, the author of the newly released novel Wandering Lark. To read the first part of the article, click here.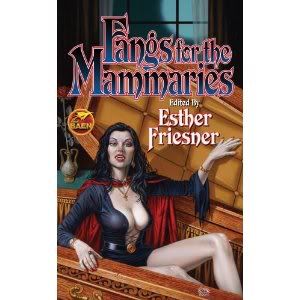 Laura's story, Bella and the Flying Lugosi appears in the anthology Fangs for the Mammaries.
When not writing, Laura spends her time encouraging others in the reading habit as a Librarian. She is also a former Tennessee State Women's Foil Fencing champion, a title that she held for four of the last five years that she fenced competitively. Additionally, Laura placed in Women's Sabre in the Tennessee Southeast section, earned a director's rating, was president of the Tennessee Division of the United States Fencing Association and became fencing coach at her local college through their sports club.
"I never have to improvise swords when I write," Laura said. "At the moment, there is a katana within reach of the bed, and the rapier is just over in the closet."
Laura said that she became a writer out of her natural need to create.
"I have one of those minds that never shuts down. It can be annoying, and there are times I want to write and have to wait for a lunch break or when I get home."
In addition to writing, Laura helps to express her creativity through beading and artwork. She created the cover for Wandering Lark herself.
"The bottom line is I just need to get all those stories out of my head so I can know what real silence is. But of course, I suspect that I will always have stories to tell. It's just in my blood."
Laura said that the storytelling tradition comes from her Appalachian roots.
"Appalachian folk just tend to be natural storytellers, and as a child, I used to sit quietly in the corner listening to the elders of my family sharing stories about the family as well as general stuff. You can learn a lot by listening."
Laura will appear next year at MidSouthCon, RavenCon and A-Kon. She said that she plans to add conventions to that list over the year. She will attend a total of 8 to 9 conventions.
You can find her on the web at:
http://www.sff.net/people/keltora/ as well as on Facebook as Laura Jean Underwood and on livejournal as