Today I am spotlighting an author that I've profiled before, Danielle Ackley-McPhail. Danielle is one of the editors of the award-winning Bad Ass Fairies anthologies. You can catch up on my previous interview with her here.


Where are you on the web? Please let us know if you have a website,twitter, tumbler, facebook etc.
Oh my….Well, I'm on Facebook under Danielle Ackley-McPhail, on Twitter under DMcPhail, I have two websites: www.sidhenadaire.com and www.badassfaeries.com, and on LiveJournal I can be found under , , and . Now that I think about it…I'm surprised I have time to write!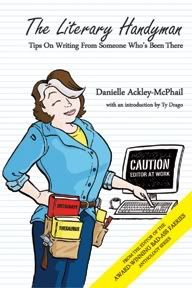 What is your most recent work? What are you working on in the future? What are you excited about promoting?
There are quite a few things, actually. I am waiting on the release of By Other Means (book three in the award-winning Defending the Future anthology series, edited by Mike McPhail, www.defendingthefuture.com) and while we are waiting for that one we are working on book four, No Man's Land, which is due out in May. This volume excites me, particularly as a member of Broad Universe, because it is a military science fiction anthology written completely by women. Both of those are to be published by Dark Quest Books(www.darkquestbooks.com).
Deeper in the queue are In An Iron Cage: The Magic of Steampunk and Eternal Flame (book two in the Legends of a New Age anthology series), both also by Dark Quest Books; and Bad-Ass Faeries 4: It's Elemental, to be published by Mundania Press (www.mundania.com). And finally, sometime in the next few months my first solo non-fiction project, The Literary Handyman: Tips on Writing From Someone Who's Been There will be released by Dark Quest as well.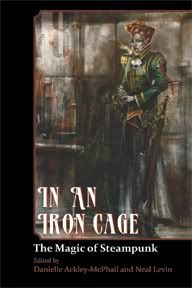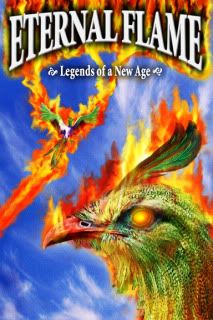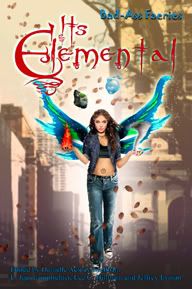 Speaking of Bad Ass Fairies, that anthology seems to be about the darker side of fairies. Can you tell me all about how that concept came about?

Well…actually, just to be a bit more precise, the Bad-Ass Faeries series isn't limited to dark or evil faeries, but also the mischievous trickster and the warrior fae as well, both of which find their roots deep in faerie lore. This series was born of the early pencil sketches of Ruth Lampi (www.worldofshandor.com) and a failed author event where we both had way too much time to talk between ourselves and the owner, Kirstin. I had met Ruth a few years previously at Albacon, a science fiction convention in upstate New York, when she showed me her pencil sketches of warrior faeries. This was one of the topics that came up at our shared event and we wondered at what point fairies had become depicted as all goodness and light, rather than the tough, sometimes frightening personages they were in lore and legend. Well…we had time and the vision, so Bad-Ass Faeries was conceived. We were fortunate enough to draw such talent as Monica Richards (Faith and the Muse), Phil Brucato (Deliria), Keith R.A. DeCandido, Bernie Mojzes, and so many more. We are on our fourth volume, as mentioned, and the series has also spawned an existing and a few upcoming novels. The first was my novel, The Halfling's Court: A Bad-Ass Faerie Tale. Not yet released are The Redcaps' Queen and an as yet untitled novel by James Chambers based on his story Way of the Bone, from Bad-Ass Faeries 2: Just Plain Bad.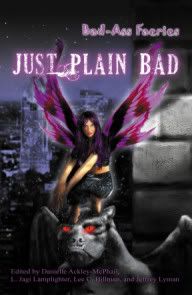 And…just to share a bit of good news, Bad-Ass Faeries 3: In All Their Glory is currently a finalist for the 2011 EPIC Award for Best Anthology; we'll find out in March how it fares.
What has been the most interesting story that you've edited in this series?
You know…this is really difficult to answer. There have been such wonderful, playful, intense and creative stories. Each one has something distinct to set it off. I partial to any of the stories by Bernie Mojzes (Bottle Caps and Cigarette Butts, Moonshine, and I Carry No Gun), or James Chambers' Way of the Bone, which combined the world of hardcore music with the magic of the fae. But really, the series as a whole has a special place in my heart, making each of the stories distinct and wonderful.

Do you prefer to edit or write?
Well…both can be a touch frustrating at times. I love working directly with the authors to polish and refine their work, bringing out the kickass story they've envisioned, but I also LOVE the process of creating something wholly new and wonderful. Language and words…they delight and astound and entrance. It is the closest we can come to magic.

What are some of your upcoming appearances?
I have a launch party in Harrisburg, PA on February 19th, information is available in the event section of my Facebook Page, then I will be attending Lunacon (www.lunacon.org) in March, SynDCon (www.syndcon.org) and Ravencon (www.ravencon.com) in April, and The Maryland Faerie Festival (www.marylandfaeriefestival.com), and Balticon (www.balticon.org) in May.

If you could go back in time 10 years and give advice to yourself as a younger writer, what advice would you give?
Learn how to promote and learn it fast from well before the book comes out to long after. And promote yourself, not any individual title; this business is all about awareness…if the readers aren't aware of your work, they aren't buying your books, and if they don't know YOUR name, they aren't looking for what else you might have published.

Is there anything you would like to add?
Support small press…it is where original stories go when the major publishers are afraid to touch them because they don't fit the current marketing trend.