Today's Author spotlight is on Barbara Hodges. Barbara is the author of Magical Stew, and anthology of three short stories as well as Ice, a novel she wrote with Randolph Tower. You can find Barbara online at http://barbaramhodges.com/ or http://bwlpp.com/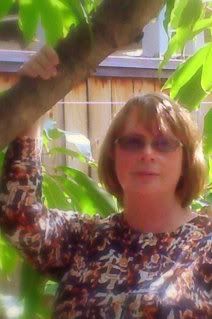 Tell me about Magic Stew. Where did the idea come from?
Magical Stew has three short pieces of fiction that I wrote a year ago. When Books We Love Publishing Partners said they were accepting short stories, I thought why not. They were accepted, put together into one book and now they are out as both an eBook and in print. All three stories are very different. Yet they have the theme of magic, or things beyond the ordinary. Hence the title, Magic Stew
A recipe for a great read. Start with some magic, add suspense, a few tears, lots of smiles, and generously spice with romance. Mix well, serve, and then settle back with no plans to rise until all is devoured. Magical Stew contains three short pieces of fiction. In A Child of Prophecy journey to another world whose fate balances on scale, waiting to be tipped into chaos or peace. In Raindrop Rainbows meet Annabelle Lee who finds more than just great works of art when she ducks into a museum to wait out a rain storm. With The Golden Avatar journey to Daradawn and learn the tale of the first meeting between Thea and the golden dragon, Zara.
How can readers find the book?
Smashwords, Amazon.com, Barnes and Noble.com and of course from me.
I noticed on your website that you have a number of pets. Have Your pets worked their way into your stories?
Except for the three stories in Magical Stew, there is a basset hound in each of my books and usually a feline makes an appearance also.
How has promoting an e-book been different for you than promoting a print book?


My first book, The Blue Flame, came out as an eBook before it did in print. That was 15 years ago. At that time most folks knew nothing about eBooks. Yes, they were very hard to explain to people. They would listen politely and then ask…but when will it be really published. It's better now with the Kindle, the Nook and the other eReaders. Now folks have been known to whip out their Kindles, look up the book and download it on the spot. I've started having book plates with me so I can sign one for them. One group of writers and readers that I talk with was discussing the idea of using old autograph books for authors with eBooks to sign. I like that idea. Getting the word out is still the same process for print or eBook. What you are really promoting is your name.
If you could go back in time to give yourself advice as a young writer just starting out, what would you tell yourself?
Don't wait so long to do what you love. I didn't write my first book until I was 40.

Any thing else you would like to mention?
I have another new book out now from Books We Love Publishing Partners. It was co-written with Randolph Tower. The title is Ice. It is a suspense novel about a female serial killer. You can find it through Smashwords, Amazon.com, Barnes and Noble.com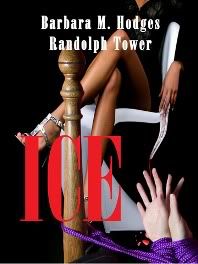 Sherice Solomon, the serial killer known as Ice, is moving west. Santa Maria, California police Detective Darcie Devonshire is sure Ice has made it to the central coast when a body turns up in a dumpster with the killer's distinctive kill-slice across his throat. With the discovery of the body, also comes the shock of discovering, Morgan Garret, Darcie's ex CIA partner and lover, was found with the dead man. Morgan stumbles upon the body while in a drunken stupor and has no memory of how he ended up in the alley. He is held briefly by the Santa Maria and released. A decision to sober up takes him to Pacific Winds, a clinic for substance abusers. At Pacific Winds, Sherice Solomon, has taken a position as a clinical psychologist. With her first encounter with Morgan, she decides he will join her on her hunts. A decision, Arahni, the soul in the shafra that speaks and guides Sherice, refuses to accept. When Darcie and Morgan discover each other again old feelings ignite. This Sherice will not tolerate, there can be only one answer. Darcie must die.